PREMIUM NAPA VALLEY CABERNET
SINCE 1991
WHO WE ARE
Smaller batches mean greater quality control.
When you purchase a bottle of Karl Lawrence, you're not paying for a heavy bottle, extravagant facility, or a marketing staff. You're paying for a bottle of great wine.
We've operated as a word of mouth winery for twenty-five years because of our loyal customers. And we are loyal in return. We can keep the price down as long as they continue to spread the good word.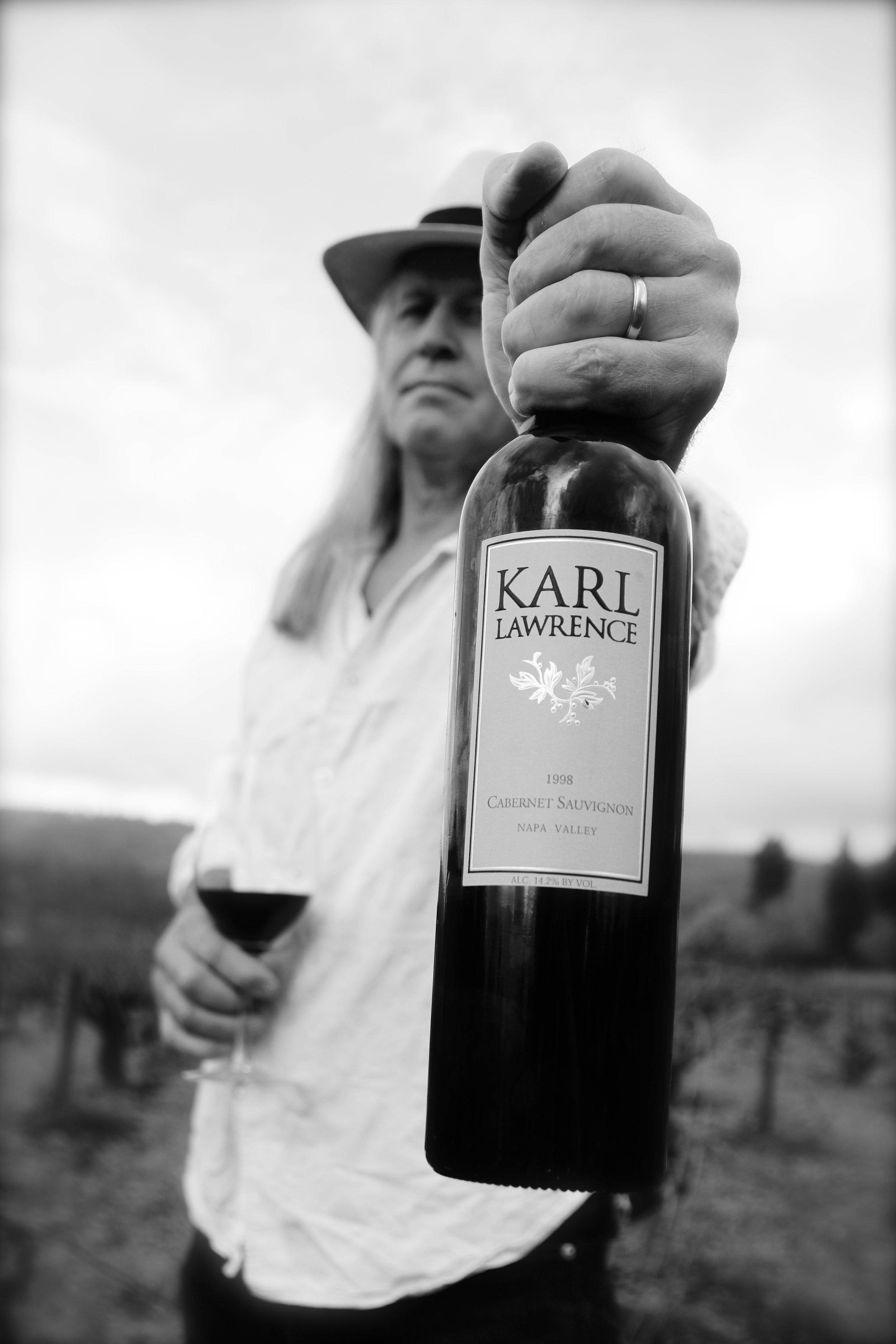 Making premium wine starts with this Valley and great grapes. Karl Lawrence Cellars has sourced grapes from some of the finest vineyards in the Napa Valley since 1991. These vineyards include Gary Morisoli, Herb Lamb, Henry Brothers' Ranch, Healy, Stagecoach, Beckstoffer's To Kalon and Dr. Crane.
Since 2013, we have been sourcing grapes from the Pocai Vineyard in the Calistoga Appellation, and the Fig Tree Vineyard at the base of Howell Mountain, in the St. Helena Appellation.
ric Henry, vintner
Ric was born in Napa, but spent most of his younger years in nearby Santa Rosa and Sacramento. After coming back to attend Pacific Union College in Angwin, CA, he hopped around the country practicing social work and starting a family with his college sweetheart, Cheryl.
They returned to the valley in 1990 so Cheryl could join the busy OB/GYN practice at St. Helena Hospital. Ric got his start making wine with a couple barrels of basement Calistoga zinfandel with his brother.
bruce devlin, winemaker
Bruce is the kind of winemaker who likes getting his hands dirty. After studying forestry and photography in college, he discovered his passion for winemaking while brewing beer in Germany. He and his wife, Danielle, have made wine in Austria, France, South Africa, and Australia.
Bruce came to Napa Valley in 1999 to join Ballentine Vineyards. He and Danielle also have their own label, Three Clicks Wines, named after the telegraph operator's code for the end of prohibition.